Greetings from Stellenbosch Golf Club Friday, 21 October 2016

Greetings fellow golfers and friends,
I sincerely hope you all had a fantastic week and that you found some time to play a round of golf. If you have not played yet, the weather for the weekend is going to be perfect for golf. So book your round now!
We had a busy week at the club so far, in fact it was so busy on Tuesday that we did not have enough furniture for everyone...The ladies enjoyed the deck for the first time, even doing their prizegiving on the deck.
That left a few of our regular members on the floor as the rest of the deck was occupied by all the visitors that enjoyed a lovely day out with us!
The success of the deck has been overwhelming and if you have not yet taken the opportunity to enjoy lunch or even better the sun setting over Table mountain, do it soon, because it's beautiful!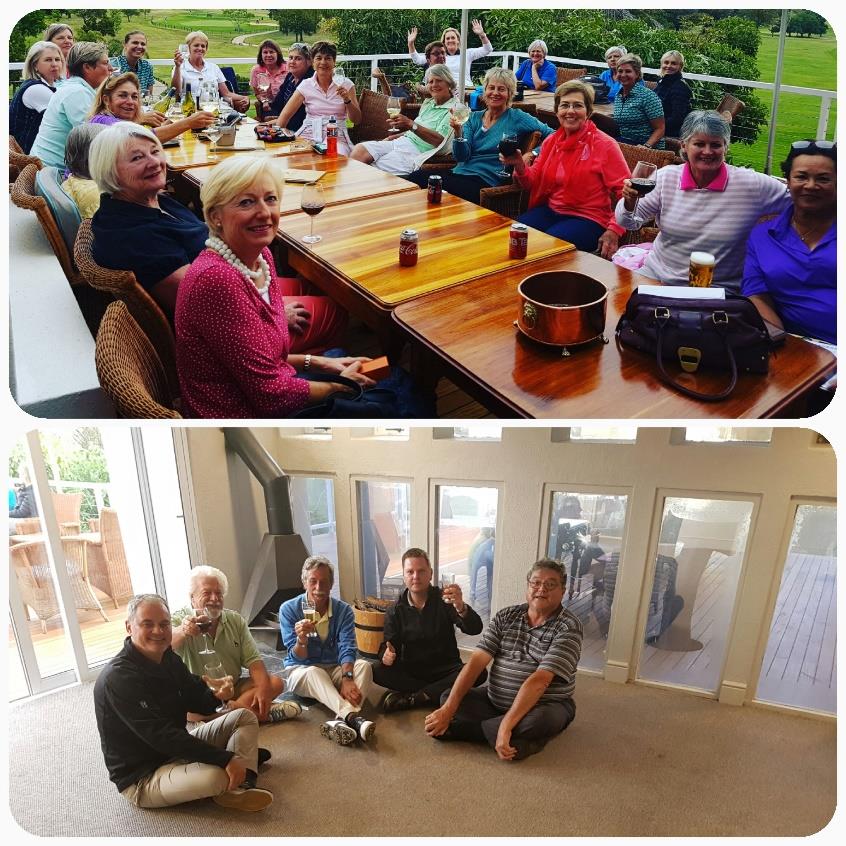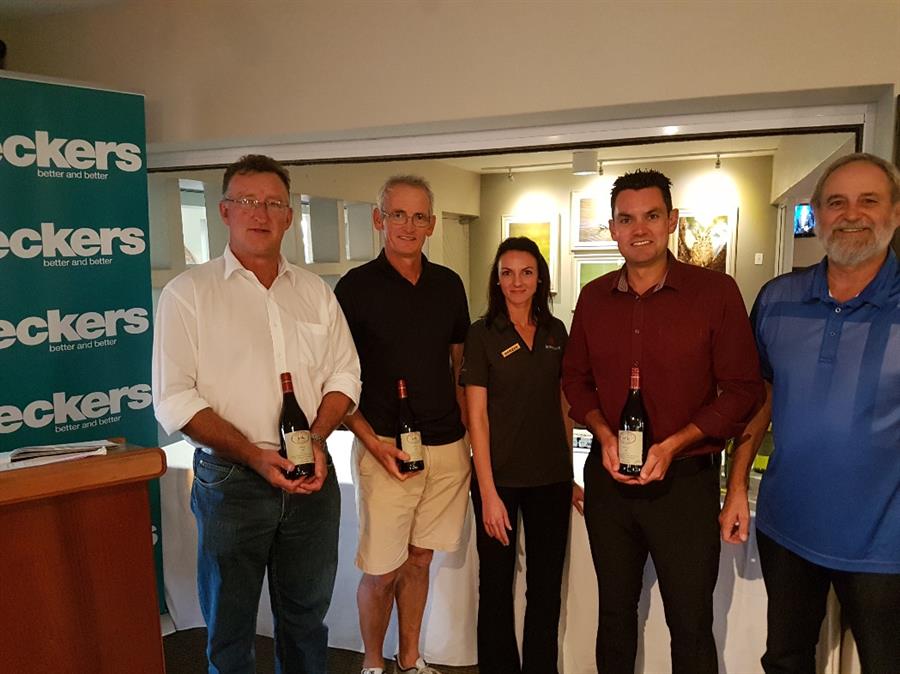 It's always nice to thank a sponsor that contributes so much to the club. On Wednesday we hosted the annual Odd Bins Golf Day. With its unique format and starting manner, I just love the Afrikaans for a "shot gun start" – "knalskoot met 'n stormloop afslaan". You've got to love Afrikaans. Back to Checkers, the sponsor for now - I would like to take the opportunity to thank them for the wonderful support. Please support them the way they support Stellenbosch GC.
Winning the day on an amazing "out of this world" score of 137 and receiving their prizes from Gerrie Jonas, was Rudi Kleynhans, Dewald Botha and Jaco Spies. Jaco can be congratulated for shooting 63 during his round with no less than 10 birdies. Now that's golf...
The fourth man in the fourball Prof Johan de Villiers was not in the picture. At least we know they had a mathematician with them to do the scorecard and win with such a magical score!
Thursday we hosted the annual Distell Producers Day. It's great to have all the farmers from the area come and enjoy the course. For those who did not play we had the Boulle course ready. I was quite astonished by the numbers that joined us for Boulle - 64 playing with each team having a captain as well. Just shows you, you don't have to play golf to enjoy the golf course.
As the Distell Producers left, we welcomed the night trail runners with a tranquil and safe environment for a fun run while enjoying the fresh air.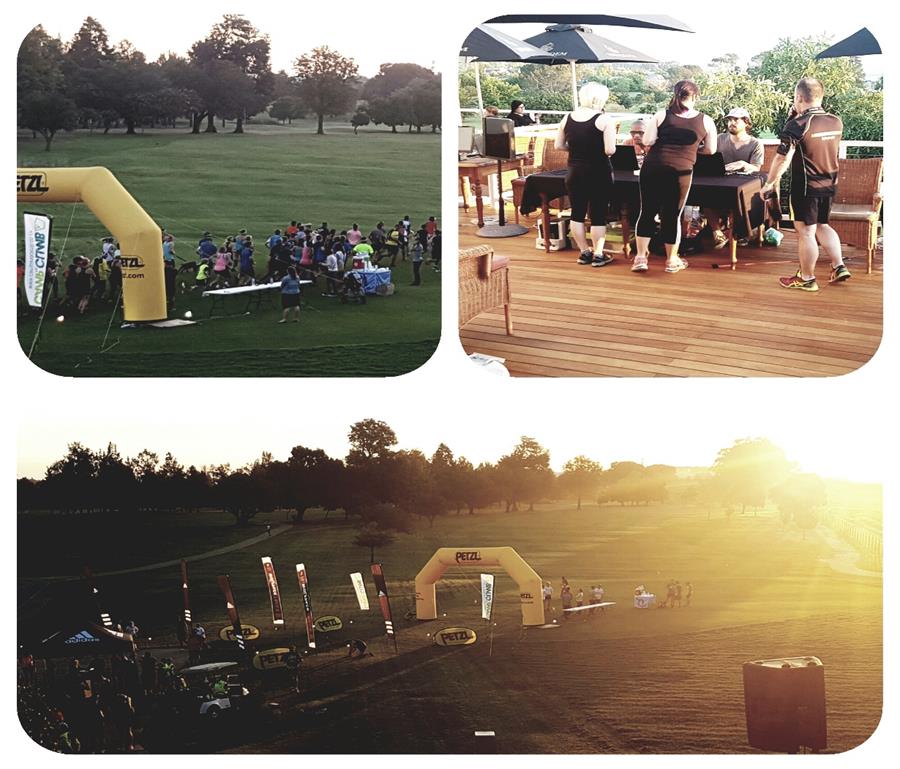 We are ending the week's golf by hosting High School Stellenbosch here today. Lovely to see all the young people at the course.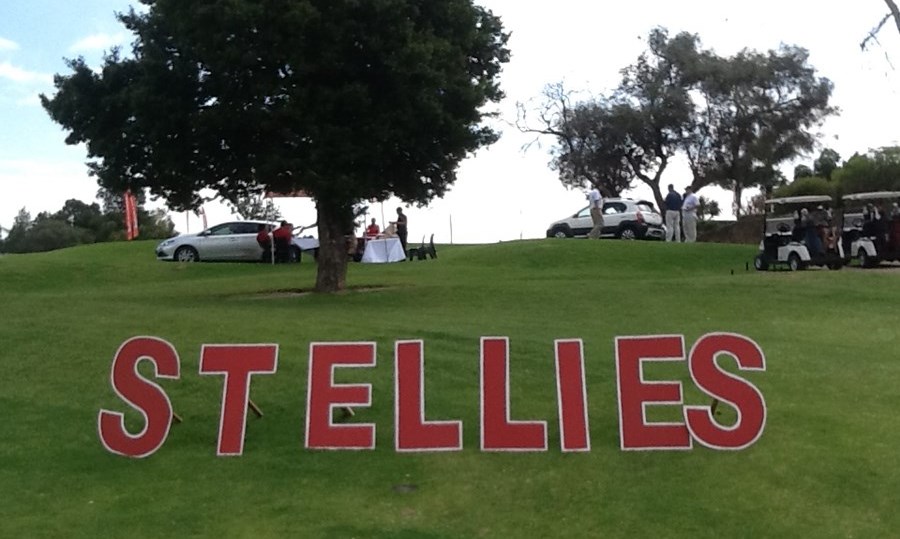 Tomorrow we will be welcoming the members and guests in our Saturday competition and on Sunday we will be hosting the annualBlommaert Cup. The day supports a charity in our area, "Love to Give".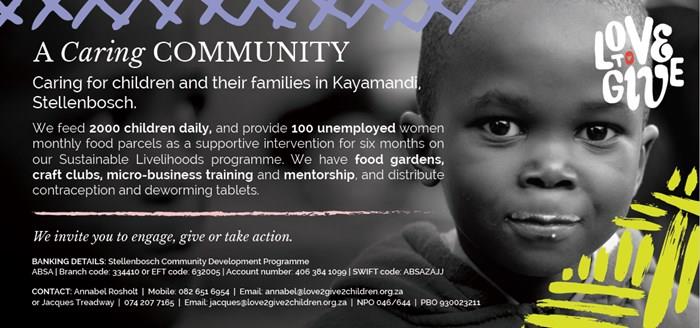 We are looking forward to the first Mixed Competition of the summer!
I just have to end this week's Dog's Tale by promoting golf and the enjoyment thereof. Why don't people play, because it's too difficult...?
I have said from the day I started teaching golf anybody can play this game. Why don't you go and visit my fellow PGA Professional, Erich and let him teach you how to enjoy the game of a lifetime!
It's all about creating memories and great experiences!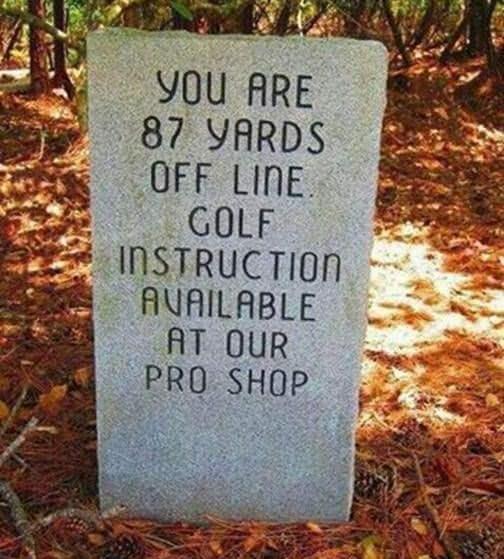 I hope you all have a super weekend!
Louis

Greetings All,
Another great week out on the battlefield sorting out swings, chips, pitches and more! Speaking of chipping and pitching, last week I published my latest improvement programme called "Master the Short Game". In case you missed it, please
click here
to view it again.
On the theme of the short game and chipping - I will now also be bringing you weekly editions of friendly advice, based on what I see and have learnt from my years as a coach. Just remember though that, just like reading it in the magazines and trying it on your own can be confusing to yourself, it is still best practice to learn in the company of a qualified and experienced PGA Professional. I will try to keep it as simple as possible though!
Effective chipping
A definition of a chip shot would be a shot whereby the ball spends more time rolling than flying, as opposed to pitching where the ball flies more than it rolls. In general, chipping can be done with a 6, 7, 8 or 9-iron, and pitching with a pitching wedge, sand wedge or a lob wedge. In order to simplify the game, one should always first opt for chipping when one is presented with the opportunity, for example when there is lots of space between you and the pin for the ball to roll, and only pitch when one is forced to "go high", for example when one has to clear something first like a bunker, rough, water, or when there is only limited space between you and the pin. I will spend a few weeks on this theme as I often see that many people only use one of their pitching clubs for all of their shots around the green, hereby losing out on a much easier way of capitalizing on certain situations when they could rather chip.
In the meantime, below are three video snapshots showing three key elements of the chip shot - 1. (left snapshot) - At setup the ball is positioned opposite the right foot, the weight is 60% toward the left foot, and the left hand is ahead of the clubface; 2. (middle snapshot) - A split second after impact, everything still looks the same as at setup above, indicating no unneccessary movement has taken place, and 3. (right snapshot) - At follow through, the left hand is still at least in line with the clubface.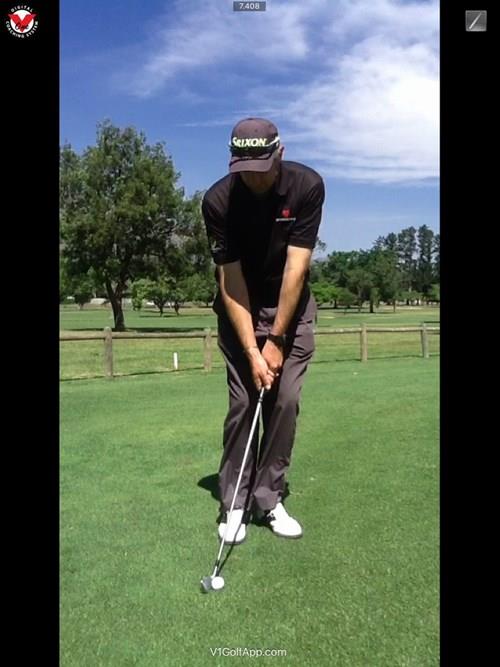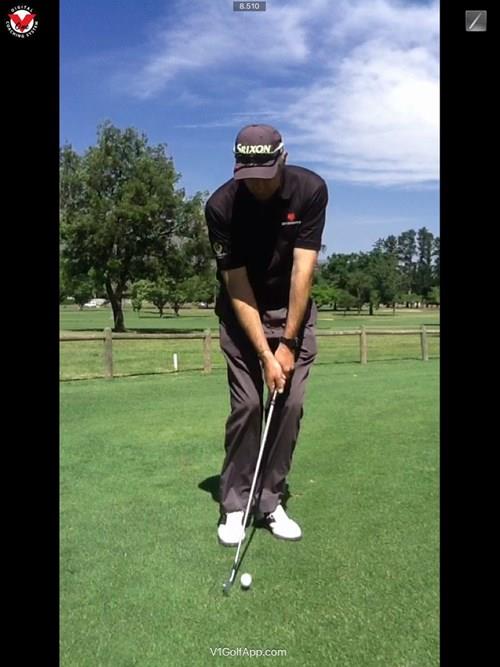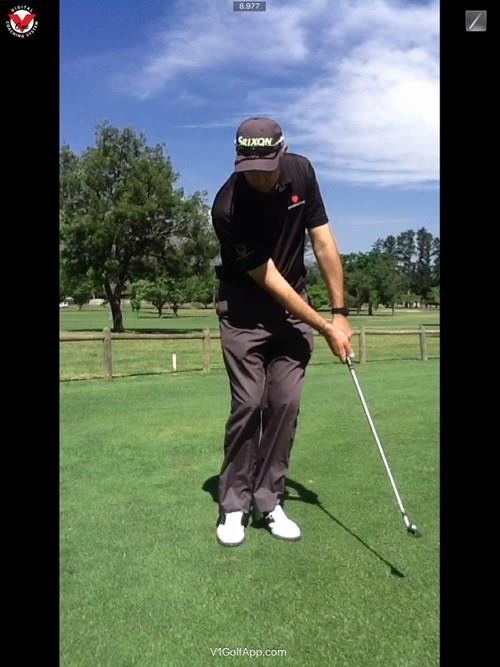 If you want to learn how to play effective chip shots,
contact me
today to book a lesson. Also follow my future newsletter articles for much more insight.
Driving range
As promised, the range has a new signboard with lots of information, including distances, opening times, last bucket, and last ball hit, as well as whether we're practicing off the grass or the mats. Unfortunately we cannot be off the grass every day but we intend making Wednesdays and Saturdays one of these days out of at least four per week. The times at the moment are 07h30 opening,18h00 last bucket and 18h30 last ball hit. Please respect the times and allow the attendants to gather the balls before dark. If you are planning a lengthy chipping session before hitting out your balls, please allow enough time to do so. We intend extending the hours even further into summer time. Enjoy your practice!
See you all at the club,

Erich